Dealing with a Fire in Your Home After the Fire is Out – Fire Restoration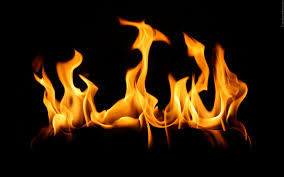 A fire, by itself, can cause a significant amount of damage in a very short time. What few homeowners account for, however, is the cost of cleaning up after the fire. Aside from any damage to the structure of a home, fires present three long term damage factors, which are:
Smoke damage, which can affect floors, walls, ceilings and inside cabinets, or any surface of the home which has been exposed to smoke will leave a potentially permanent odor reminder if not properly cleaned. The type and extent of smoke damage will differ depending on the size of the fire, and the fuel of the fire itself. Some smoke damage is easier to clean than others; for example, dry smoke residue, which is left by materials like paper, is typically more like dust or ash, whereas wet smoke residue, which is left by chemical fuels, can cling to surfaces. Both types of smoke damage will result in long lasting odors, staining, and more, but it's typically wet residue which will cause the most damage, as it is the most difficult to clean.
Odor issues can be significant and linger for months or even years! Soot particles cling to the insides of cracks, crevices and many nooks and crannies where the soot odor continues to "off gas" and emitting a foul soot or smoke smell. Essentially this odeor will last until the odor (soot) particles are removed. That's a compelling reason to hire professionals that know where to find them, how to remove them and have specialized equipment to kelp neutralize these soot odors. Make sure that the tecnicians have an Odor Control Tecnician (OCT) certification!
Water damage, which occurs whenever a fire is extinguished. While not all fires are, or need to be, extinguished with large amounts of water, serious fires often are. Water damage after a fire, just like after a flood, can lead to the growth of mold. On top of that, the moisture from water in the environment can lead to a saturation of noxious odors. The water itself may carry these odors throughout the home. Water can soak into carpeting, go right through wooden flooring, or even short out electrical systems.
Get the Evidence
After your fire's been safely extinguished, the real work will begin. First, you'll need to confirm that the home is actually safe to be inside of. This relates to the actual structure of the home itself, which can be weakened from the fire, as well as whether or not there are any toxic elements in the environment, or electrical damage.
If the home has been deemed safe, you should immediately begin documenting damage for insurance purposes. This will include taking photographs, documenting property that's been damaged or destroyed by the fire, and recording any information on parts of the home which have been damaged by smoke or fire. A skilled contractor is very capable of documenting the contents and will assist with the packout, cleaning and storage of your personal items until you are ready for them. Be cautious of the insurance adjuster that downplays the disaster or suggests you clean it yourself, he's probably trying to save the insurance company money and not concerned as much about you. Even clothing and other fabrics require specialized cleaning. Specialized drycleaning services are equipped to handle soot damaged clothing and are very good at inventorying and identifying all of those contents.
Cleaning Your Home After Fire Damage
Some fire damage can be cleaned by you without the need for professionals if the fire wasn't too extensive. For more serious fire damage, you'll be better off contacting a professional fire damage cleaning service like Reset Restoration. They can provide you with an estimate of what it will cost to perform any restorations or repairs.
Professional contractors bring equipment and experience to the situation, which could help to prevent the growth of mold, and even save you money by sparing you from the need to replace carpeting, drapes, and more. With their professional-grade equipment and specialized cleaning and deodorizing solutions, as well as the right training and certification to use them properly, contractors can usually begin working as soon as the area is considered safe.
In the case of water damage, the first 48 hours is very important when it comes to keeping your home mold-free. If you've experienced a serious fire that's been extinguished with large amounts of water, then it's always in your best interests to call a professional fire cleaning service to handle the situation, if only for their water removal services. You'll usually find that the smoke and fire damage cleaning services that they offer are just as invaluable as well.
If  your friends, family and neighbors have had significant damage to homes or businesses you can contact Reset Restoration 24/7 to inquire about Tulsa fire restoration services. Call Reset Restoration today at (918) 582-7373.
If your Tulsa home or business has suffered significant damage, please contact Reset Restoration today and request a free quote on storm damage restoration.  Follow Reset Restoration on Facebook!