Biohazard
Tulsa Biohazard Cleanup - Reset Restoration
Biohazard Cleanup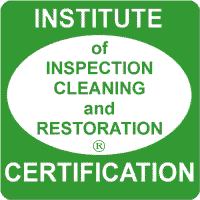 Reset Restoration's "Clean Trust Certified" technicians are trained to remove, cleanup and neutralize biological hazards and to sensitively approach these types of situations and perform their duties professionally while adding as little emotional stress as possible to families and business owners.
Our biohazard cleanup services include:
24/7 biohazard cleanup emergency services – Guaranteed 1 hour response
Prompt biohazard damage assessment and estimate from Reset's "Clean Trust Certified" technicians
Trauma/Crime Scenes
Suicide/Homicide Scenes
Unattended or Undiscovered Death
Disease Outbreak and Biohazard
Animal Infestation and Decomposition
Severe Odor Contamination
Drug lab abatement and decontamination
Distressed Property/VandalismFilth
Cleanup/Hoarding Cleanup
Biohazard cleanup and disposal of all affected materials
All necessary restoration and reconstruction services provided through a single point of contact.
Careful attention to minimizing and eliminating potential health hazards
All necessary tests to ensure complete removal of all toxic materials.
A Reset "Clean Trust Certified" technician on every loss, with all work done to the proper Standard of Care.
Call Reset Restoration 1.888.917.3738 for Biohazard Cleanup.
We will discreetly decontaminate, disinfect and deodorize your residence or business.