Fire Damaged Building or Home – Reset Restoration
No one wants to see their home or commercial building damaged by smoke and fire, but when it happens, you often don't know where to begin. Once the fire has been put out, you can expect weeks or months of clean-up, deodorization, and rebuilding. The sooner the recovery starts, the less additional (secondary) damage there will be, and the faster you are back in the property. Without skilled professionals to help clean the smoke damage, the building will never return to normal.
Some Quick Fire Damage Tips
Do NOT hire the "fire chaser" that waits at the curb during the fire, just to pressure you into signing with them! Often you will regret that decision.
Take your time and search for a professional disaster recovery contractor that has an excellent reputation and superb reviews on Angie's List or Yelp, as well as the BBB.
Often "fire chasers" will use the Board-up offer to get you hooked. Make sure your only obligation to a board-up contractor is just that: board-up only.
Consider putting up a temporary fence around your property to prevent vandalism and theft, especially if it is vulnerable and exposed.
Be sure the contractor you hire has IICRC certifications for the company AND the technicians on the job.
Expect them to have the following certifications: WRT, ASD, CDS, FSRT, OCT, and HCT. Here is the link to see the detailed descriptions.
The Damaged Structure
Remember, just because you don't "see" damage, doesn't mean there isn't hidden damage. Especially soot and odor contamination, which can get into nooks and crannies, behind trim, between layers of structure material and many more places.
Professional fire and smoke clean-up specialists use the appropriate combination of cleaning agents, air cleaning devices and deodorizers to begin cleaning up the damage in the affected areas. Skilled professionals know how to remove soot, odor and other contamination, and understand there are different types of soot for different types of fires, and each one has its own procedures and protocols. Certified fire restoration contractors follow the IICRC manual so you can be sure there are no lingering odors or damage.entilation systems attics, crawl spaces, and remote closets – all are vulnerable to smoke and soot, and the residual odor will never leave your home, business and belongings if not properly removed and deodorized.
Personal Contents
Structure damage can be a nightmare by itself, but damage to your personal belongings can really be devastating. Most soot or smoke contaminated personal contents, (clothing, furniture, etc) can be restored to a pre-loss condition – removing soot and odors and giving you the reassurance that you have all your familiar items back. There are professional textile (clothing) restorers, electronics restoration experts, even art and document restorers all able to return your contents to you completely cleaned and odor free.
Ash and smoke, if left unhindered, will cause extensive corrosion, etching and discoloration, not to mention lingering offensive odors. The first thing that ash does to the home is discolor most surfaces. Anything made of plastic or was close to the fire will start discoloring within minutes, and within several hours, fiberglass and finishes on appliances will begin to yellow. Metals may also tarnish. After a few days, the ash will cause walls to discolor permanently, along with clothing and upholstery.
Be sure to insist on references, check Angie's list, Yelp, Merchant Circle, Google and other review sites so you know you are getting a skilled professional.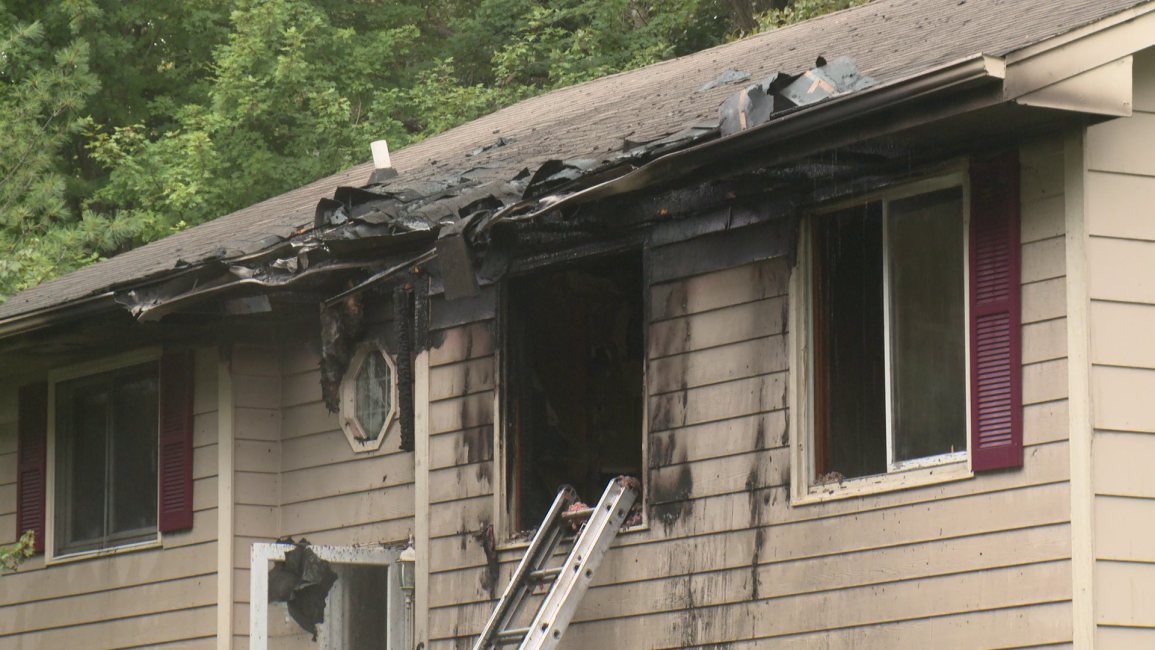 If  your friends, family and neighbors have had significant damage to homes or businesses you can contact Reset Restoration 24/7 to inquire about Tulsa restoration services. Call Reset Restoration today at (918) 582-7373.
If your Tulsa home or business has suffered significant damage, please contact Reset Restoration today and request a free quote on storm damage restoration.  Follow Reset Restoration on Facebook!